Specifications
| | |
| --- | --- |
| Quantity of parts, pcs | 61 |
| Difficulty level, from 1 to 8 | 1 |
| Hours to assemble (average) | 1 |
| Model size (cm) | 11×4.4×3.6 |
| Model size (inch) | 4.33×1.73×1.42 |
| Scale | 1:72 |
Real Steel
Turnable Turret
Historically accurate model
Prototype history
The T-34 medium tank was one of the most mass-produced tanks of the Second World War. In its modification, the "T-34-85", it became the "tank of victory" that completed the defeat of the armored forces of Nazi Germany. Many engineering innovations were applied to the most famous Soviet medium tank. The ricochet angle of the turret armor, the stabilizer of the main gun, speed, and maneuverability brought him the main advantages on the battlefields. The tank's weak points remained insufficient armor protection and gun range. The second problem was solved in the "T-34-85". The main gun was replaced by an 85mm long-range anti-tank gun, which restored parity of firepower with the German combat vehicles "Tiger II" and "Panther".
There were numerous books written and countless propaganda films made about the T-34-85 in the USSR. But objectively, it was a successful development of Soviet engineers. The maneuverable tank, which was sufficiently fast and controlled by four crew members, could successfully conduct both a head-on tank battle and cover infantry, as well as serve as a means of transportation for personnel or ammunition on the armor. Its profile was not devoid of elegance and remained a model of tank architecture for a long time.
Features, benefits
A mini model kit for self-assembly of the "T-34-85" tank of "Metal Time" is a great gift for all fans of military equipment, history of engineering thought, and enthusiasts of technical modeling. This small set can be the beginning of a hobby of assembling large-scale models. It will provide you and your family or friends with several hours of creative and positive communication.
The "T-34-85" model features the recognizable design of the legendary medium tank, including the unique profile, turret, chassis, hatches, radiator grilles, and armament. The surfaces are textured and imprinted using the electrochemical etching method, giving the model a similarity to the original combat vehicle. All model parts are made of stainless steel used in the food industry, production of consumer goods, and toys. Assembling the "T-34-85" model does not pose any harm to the owner. The precise cut allows assembling the models without the use of additional tools, soldering, and gluing.
The DIY scale model "T-34-85" can be used as a souvenir, interior decoration, and valuable prize for military game enthusiasts. It can also be used to create installations, layouts, or reconstructions of World War II tank battles. It will occupy a worthy place on the stand with the collection of "Metal Time" workshop's assembled models. But its primary purpose is technical creativity, joint modeling, and development of manual skills.
Assembling "Metal Time" models encourages owners to study the history of technology and develop construction skills. Each of our models is assigned a unique serial number, turning them into collectibles and exchange items. The "Metal Time" constructor owners club is a developing community of enthusiastic construction people.
The "Metal Time" loyalty program regularly provides pleasant surprises to our constructor owners.
TANK IS MADE OF REAL STEEL WITH
TURNABLE TURRET

AND

HISTORICAL REALITY EXTERIOR DECOR
What is in the giftbox?
| | |
| --- | --- |
| Steel sheets, pcs | 2 |
| Polishing Cloth | YES |
Easy to fold
All parts are separated and connected with light finger pressure, which eliminates possible cuts or pricks during the assembly process.
The Metal Time kits comprises small parts that, under particular conditions, may be hazardous to children under the age of 14 years. If children are to carry out the model assembly, parents' supervision should be ensured.
User guide
14 languages User's guides will lead you through assembling process. In coming up with design for creative people, there is no borderline between imagination and reality.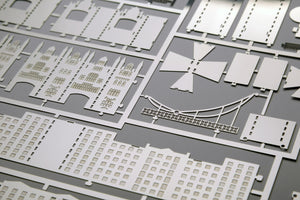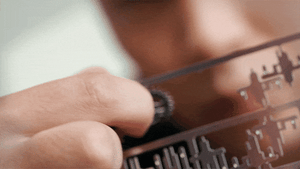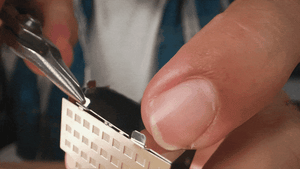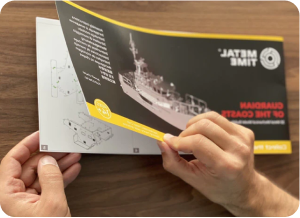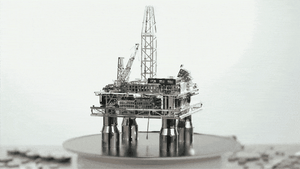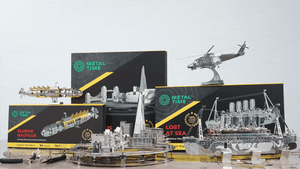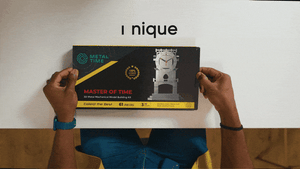 Purpose
Models are made up of many, small parts, which may be dangerous to children under 14 years old. The assembly of the model by children under 14 should be carried out under the supervision of parents. Models research and assembly advance technical creativity skills inspire science and technology history research.
Models of Metal Time are active leisure and superb gifts, interior embellishments, installation elements, models and showcase stands.
To make them gatherable and exchangeable, each of our models is assigned a unique serial number. The Metal Time Owners' Club is a group of people who are zealous about designing.
The loyalty program of Metal Time presents owners of our construction sets with pleasant surprises. Our models do not require glue or adhesive. Each part snaps off the sheet, then firmly snaps together.